As I looked into the faces of my children, I wondered – do they know the pain I suffer every day at the hands of their father? Do they sense my fear of the man who promised to love me and our children?
I thought about leaving him, but he was all I had; all I knew. Then came another slap across my face. More angry words spewed from his mouth. At that point, it was clear to me. My husband did not care if the children were aware of my misery. He only cared about dominating me, controlling me and hurting me. One day, I felt certain, he might even kill me.
The plight of the Guatemalan women who flee to Casa de Vida touches a painful place in my heart because I have known the fear and pain they are experiencing. It is also why I understand their relief. Years ago, I was able to escape my abuser, just as they are trying to do. But unlike the women and children helped by Casa de Vida, I had greater options.
When I fled my abuser, I had help to escape and ways to protect my children. I had a job. I had friends who offered me help and money – and I had the support of my extended family. Most of the women at Casa de Vida are fleeing their situations with little more than the clothes on their backs, and their children are in the same position. Tragically too, very few can rely on any family support. That is why they are so desperate.
Understanding these hardships is what gives me a passion for supporting the ministry of Casa de Vida and its founder, Lesbia Gonzalez. Once a victim of domestic abuse herself, Lesbia has become an incredible champion of Guatemalan women facing these terrible trials, and she works tirelessly to help them overcome their many challenges.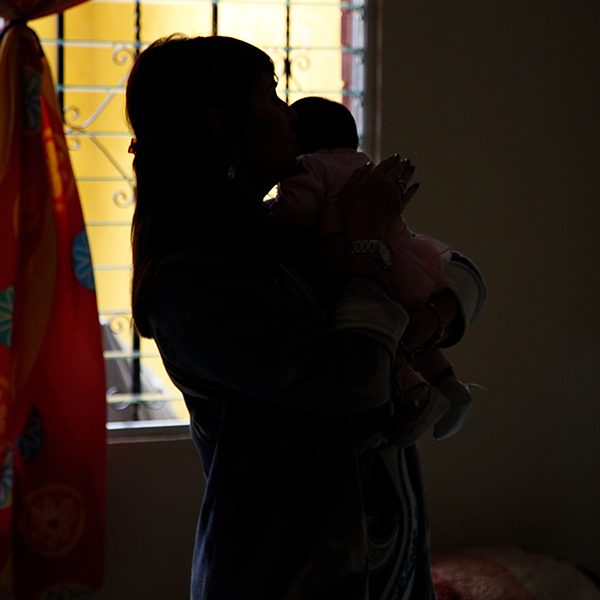 What Casa de Vida does every single day – sometimes at great risk to themselves – is heroic, inspiring and worthy of our support. If we can help just one more beleaguered mother escape the cycle of abuse – if we can help her children find safety – if we can restore hope to her and her children by helping them overcome what seem like impossible circumstances – shouldn't we eagerly step forward to rescue them in the name of Christ and for His glory?
I feel passionately about Casa de Vida and its ministry because I know the pain of the women being served. For more than 19 years, I suffered abuse at the hands of my former husband – and I am lucky to be alive. While you may not have had that painful experience yourself, I'm sure you can understand the importance of showing mercy and compassion toward these victims in their hour of need.
Please. Stand with us as we work to provide a safe place for these traumatized women to raise their children and restore their lives. Being in Guatemala, Casa de Vida may seem a world away, but the love of Jesus can cover any distance and reach any heart. Join us in reaching out to these suffering women today!