The elation of welcoming a beautiful baby girl into the world soon turned into deep anxiety as Grace was informed by doctors that her newborn daughter, Hanna, had clubfoot. Grace and her husband wondered what this would mean for the little girl's future, and how others in their northeast Zambian community would react.
Desperately wanting Hanna to be able to walk and run with the other children when she gets old enough, her parents sought treatment locally, but had no idea how they would be able to afford care. When it seemed like they were out of options, God made a way. Grace found out that Hanna could receive free treatment at a clinic run by Cross International's partner Hope Walks!
There was one obstacle. The clinic was in Zambia's capital, Lusaka, more than 400 miles away. Undeterred, the family made the long journey. During one appointment, they were thrilled to learn that Hope Walks had opened a new location at Chilonga Mission Hospital in their home province. Transportation support was also provided, further easing the burden.
Healing and a better future
Hanna is now two-years-old and can stand and walk. She's progressed from the correction phase of treatment to maintenance.     
With the help of Cross International supporters, Hope Walks Zambia is giving the gift of mobility to kids like Hanna at Chilonga and other clinics, while counseling and communicating the love of Jesus Christ to caregivers.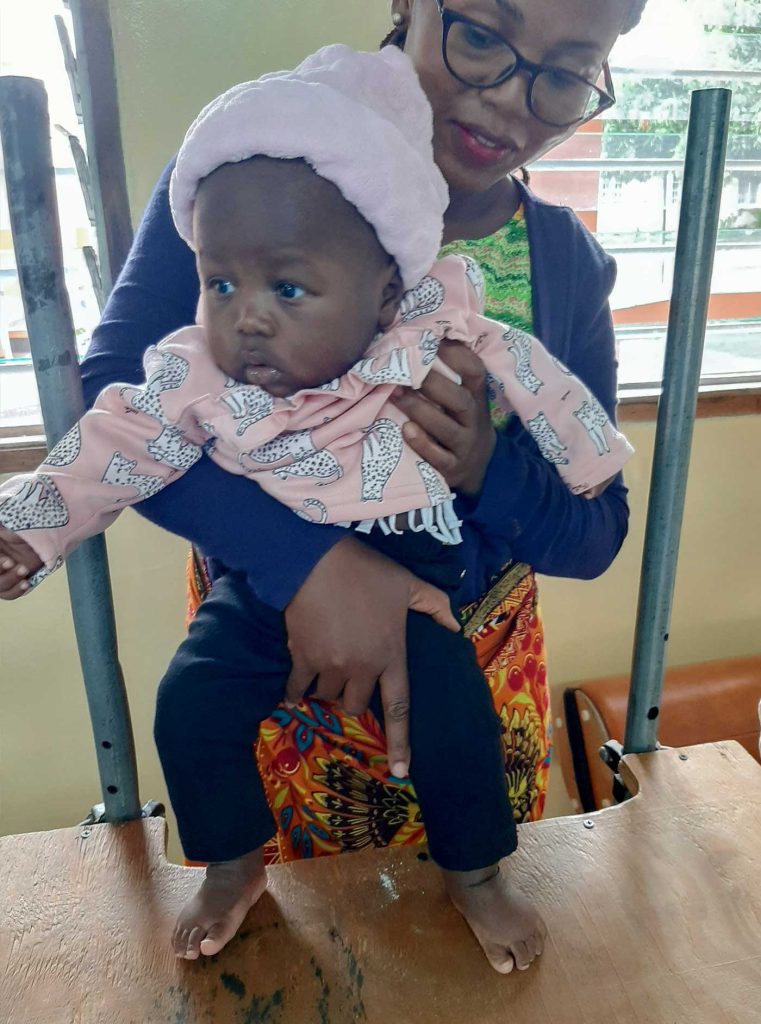 This has made a lasting impression on Grace, who encourages the team to "continue in the spirit of helping people" so that others will be similarly impacted. Thank you for your prayers and generosity!