You can learn a lot about underprivileged kids just by praying with them.
Recently, our Director for International Programs, Zach Oles, got a chance to join a prayer circle with a group of at-risk kids in Ecuador. What they shared gave us insight into their daily lives and why the work Cross is supporting there – a Christian tutoring and nutrition program called The Moses Project – is so important.
One child prayed for healing for a toothache. Another prayed for family and neighbors to come to Christ. Then there was a heartbreaking prayer for a drug-addicted stepfather, and another for a drug-addicted brother.
On the lighter side, one child lifted up to God the crushing burden of having "too many aunts."
Kids are kids wherever you go, but that realization just makes it all the more poignant when you see what they struggle with. We've got 10 year old boys growing up in slums controlled by gangs. They're surrounded by drugs and crime, while their parents are surviving from paycheck to paycheck, if there's any pay to be had. Sometimes the gang members and the drug users are their own siblings and cousins. Recruitment is a real threat.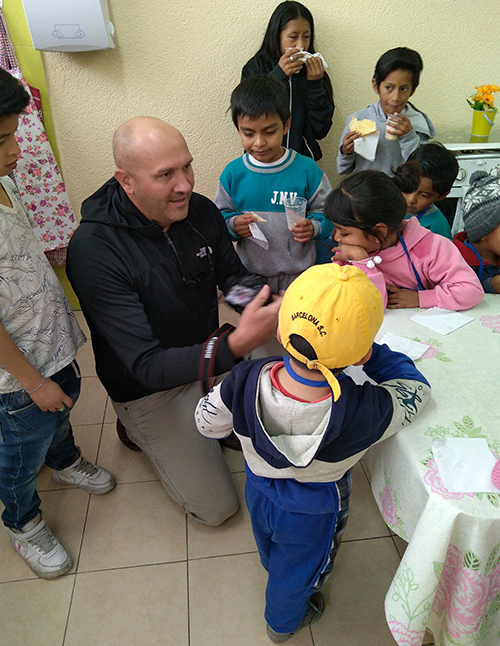 Where do these kids find hope? That's where The Moses Project enters the picture. This local outreach is just Christians coming together to give these at-risk boys and girls a positive, Christ-centered alternative to the streets. This is about loving them, having fun with them, providing a nutritious meal, encouraging them to stay in school, and setting them on track to a thriving, God-honoring life. The kids are able to feel valued as they get help with their school work, do Bible studies, hold puppet shows and even celebrate birthdays together. That's what your support and prayers make possible!