Life in Haiti, the poorest nation in the Western hemisphere, can be very hard—especially for children. There are many orphans in Haiti, and Haiti child trafficking is a tragic reality. Other problems abound including malnutrition, lack of education in Haiti, limited access to medical care, and much more. But one particular situation that many Haitian children face is, if not endemic to Haiti, still so common that they have a special word for it—restavèk. The word restavèk literally means "to stay with" in Creole, but the reality behind the word is far more sinister.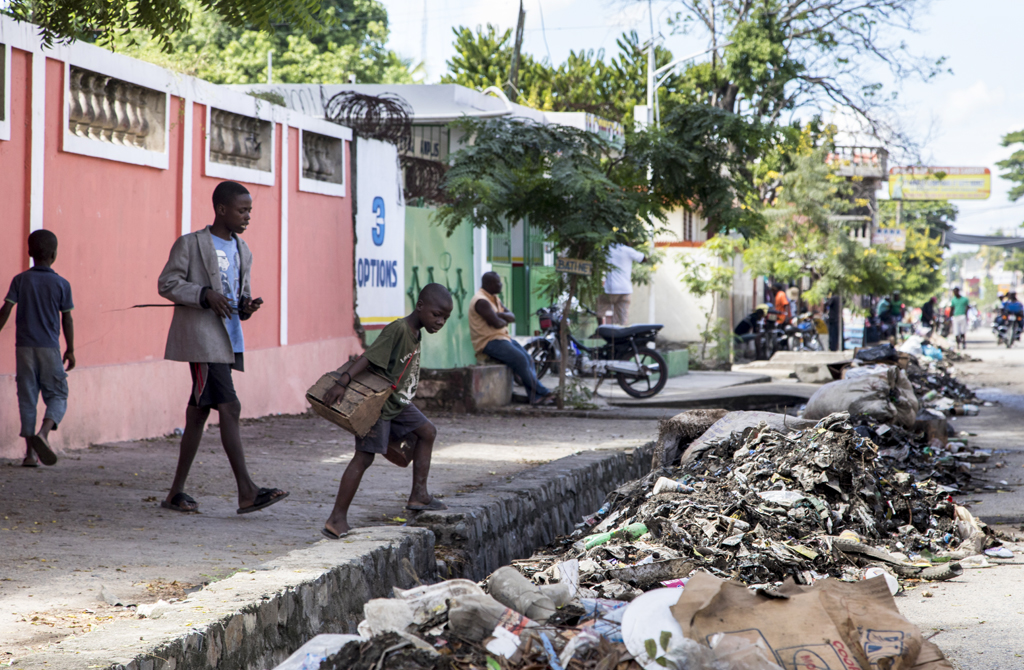 Child Trafficking in Haiti
The word restavèk refers to a child that lives with a family that is not their own. The child may be an orphan in Haiti, or, more commonly, their parents simply cannot afford to support them. They are sent to live with another family to do household chores in exchange for meals, shelter, and, hopefully, the chance to go to school. Unfortunately, all too often, the truth is that restavèk is just another word for Haiti child trafficking. While child trafficking statistics in Haiti are hard to come by, those living as restavèk are often victims of child slavery.
Nine-year-old Christopher* lives as a restavèk, or a child slave, in Haiti. His "host" family consists of a man named Leon*, his wife, and their five children. Christopher works hard helping Leon in the pastures and in the family's home. When he was caught playing with his friends in the neighborhood, Christopher was seriously beaten. Sometimes Leon's wife claims that Christopher hit one of her children and refuses to feed him.
Christopher dreamed of going to school, but Leon cannot pay his school fees. Thankfully, Christopher's life began to change for the better when a local pastor helped get him enrolled in a literacy center run by Cross International partner the Evangelical Baptist Mission of South Haiti. Thanks to the faithfulness of Cross International friends like you, Christopher's dream of an education in Haiti is starting to come true. Christopher loves school, he has a good teacher, and he has made friends in class. He also enjoys receiving school lunches and shared with school staff that sometimes the school lunch is his only meal of the day. Even though he has lots of chores to do at Leon's home, Christopher works hard to make time for his homework, too. Most joyous of all, Christopher has even accepted Jesus as his Lord and Savior!
Sadly, like so many other victims of child trafficking in Haiti, Christopher's situation remains difficult. But, with Cross International's support, school staff are working to provide more food and assistance to him. Christopher even asks that we continue to find ways to help other children who live in situations like his.
Orphan and Child Care in Haiti
Through the generosity of our compassionate partners, Cross International is able to come alongside and support our partner organizations in Haiti who are working so hard to help victims of child trafficking and slavery like Christopher.
*Names changed to protect identity.