After months of military buildup along the border, in late February of 2022 Russian President Vladimir Putin sent his forces into Ukraine. The invasion, which was no doubt intended to quickly subdue the overmatched Ukrainian military and bring the country under Russian control, stalled shortly after it began. The conflict has since devolved into a bloody war of attrition. In the weeks that have followed, Russian forces have resorted to widespread bombing and shelling of Ukrainian and Mariupol. U.S. Secretary of State Antony Blinken recently stated that, "We've seen numerous credible reports of indiscriminate attacks and attacks deliberately targeting civilians, as well as other atrocities. Russian forces have destroyed apartment buildings, schools, hospitals, critical infrastructure, civilian vehicles, shopping centers, and ambulances, leaving thousands of innocent civilians killed or wounded."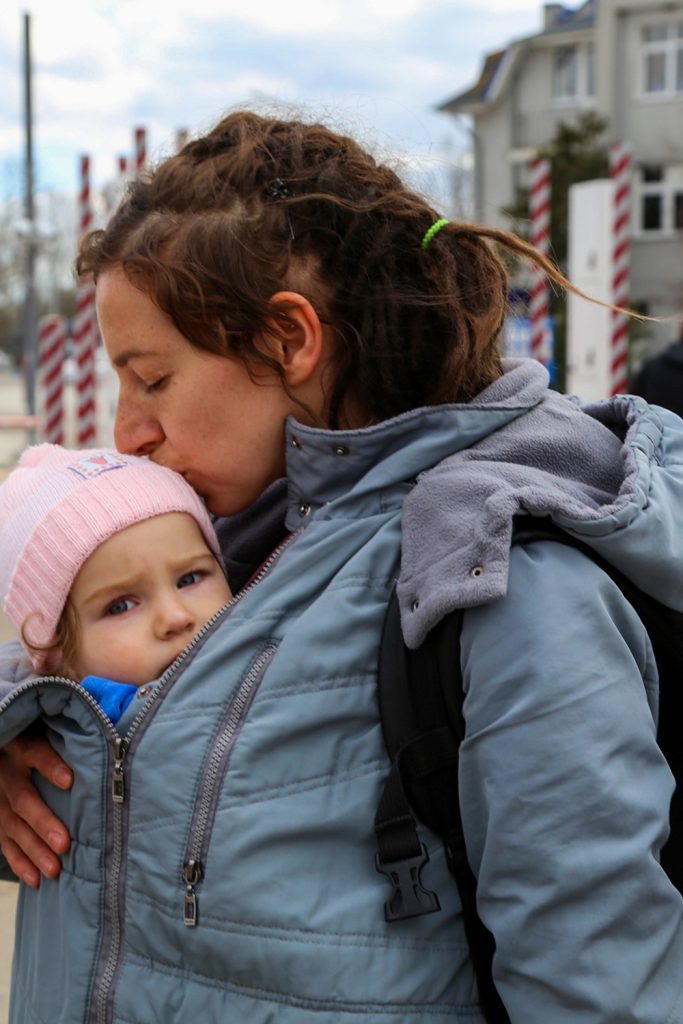 While the Ukrainian military continues to make a valiant stand, the constant violence and bombardment have sent millions of Ukrainians fleeing from their homes. Oftentimes, it's mothers and children seeking refuge while husbands and fathers stay to fight. The elderly and disabled are also undertaking this hard and dangerous migration. As these Internally Displaced Persons (IDPs) and refugees' journey from their homes with only what they can carry on their backs, a major humanitarian crisis is unfolding in Eastern Europe.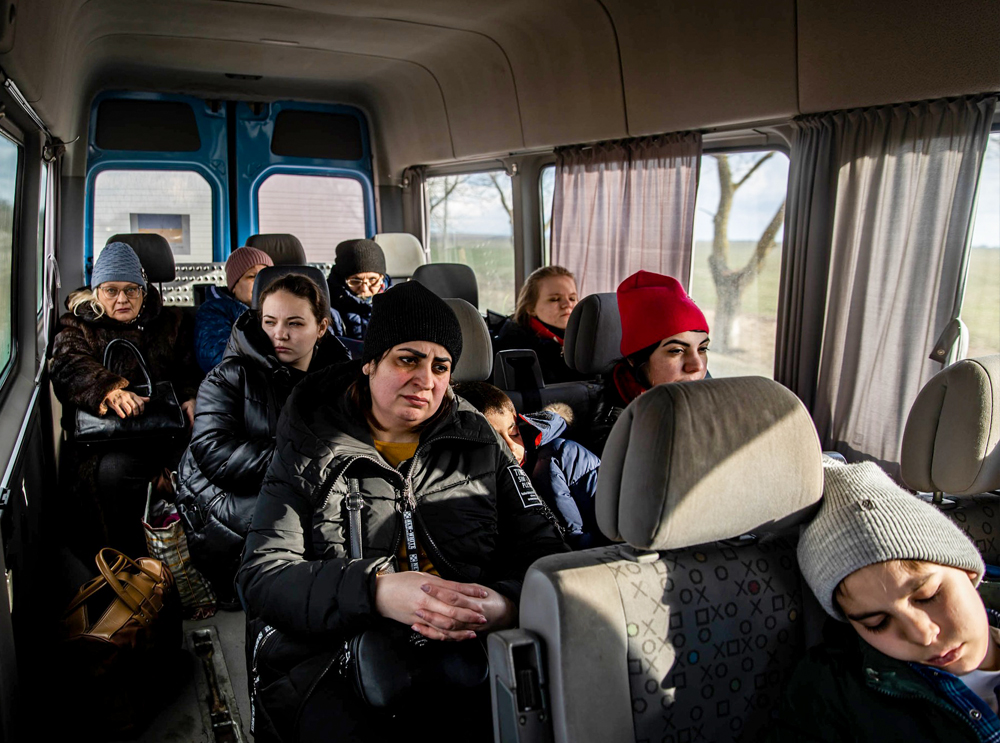 Cross International Responds to War in Ukraine
In the weeks after Russia launched its offensive, Cross connected with a local partner with over 30 years of experience working in Ukraine and Eastern Europe. Together, and with the help of a network of local churches and ministries, we are focusing on providing emergency relief for Ukrainian IDPs and refugees. This relief includes family survival packs with food and essential hygiene items as well as mattresses and bedding. Cross is also working with those on the ground to convert homes and other buildings into temporary shelters for traveling refugees and IDPs.
As Russian forces continue to push into Ukraine from the east, our relief efforts are focused primarily on Western Ukraine, Moldova, and Romania where Ukrainians displaced from the eastern parts of the country are fleeing. Right now, we estimate that our support is reaching approximately 40,000 displaced Ukrainians. These include many pregnant and , children, the elderly, and people with disabilities.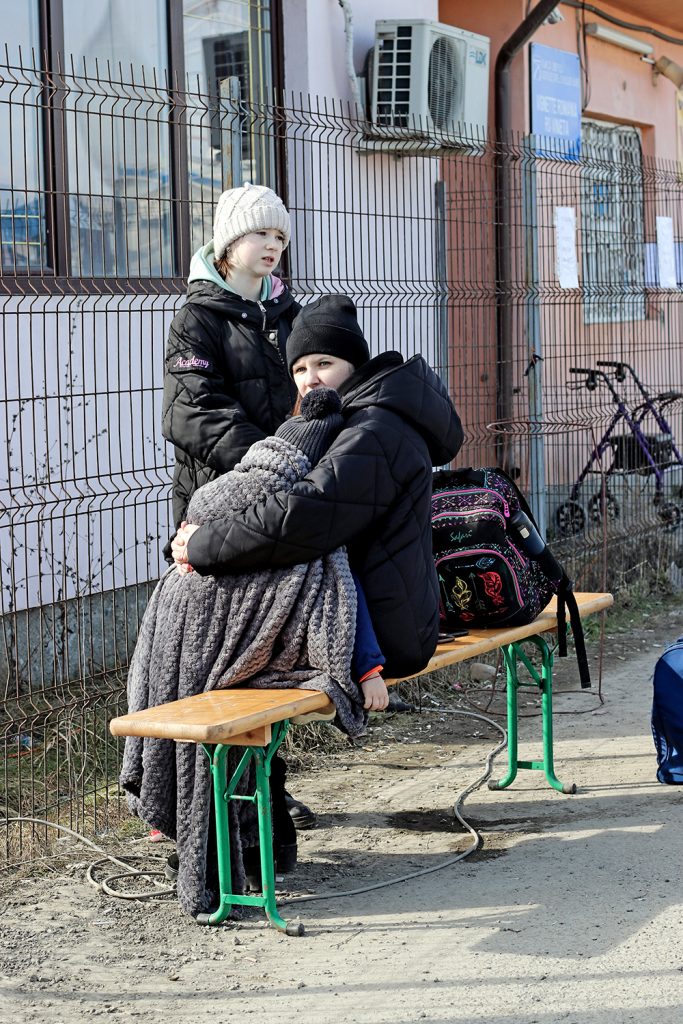 Caring for Victims of Trauma
Sadly, with the levels of violence and destruction being inflicted on Ukraine, which the U.S. State Department has formally determined constitute war crimes, the Ukrainian people are being subjected to devastating physical and psychological trauma. It's also important to remember that, though the present invasion is grabbing all the headlines, the current Russo-Ukrainian War dates back to 2014 with historic roots dating back at least to Stalin. 
This heartbreaking reality means that many Ukrainians are in dire need of trauma counseling and therapy. Cross International is working with our local partners to ensure that as many children and adults as possible have access to the care they need.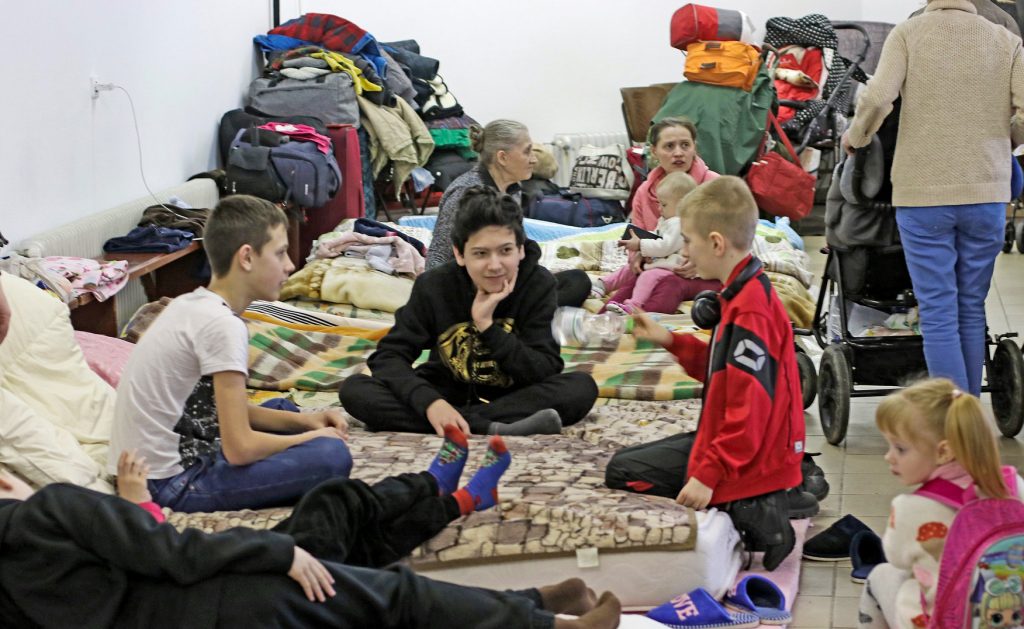 The Future of the Conflict in Ukraine
While it's impossible to know for sure what the future holds for the Russo-Ukrainian War, the unfortunate reality is that, right now, there's no end in sight. It's very likely that the virtual stalemate we're currently seeing on the battlefield will drag on for many bloody months, or even years. Should Russian forces capture the Ukrainian port city of Odesa, Cross International's local partners expect to see an even greater influx of refugees into Moldova. But this is just one of many variables. In all likelihood, the stream of Ukrainians fleeing for their lives will only increase in the coming months, and the humanitarian crisis will continue to worsen.
Please continue to pray for peace and for all those in harm's way. And please consider supporting Cross International as we work to meet the needs of those affected by this terrible war.