When Venezuela descended into political and economic turmoil, 13-year-old Cleiber and his family found themselves as Venezuelan refugees. They fled to Ecuador seeking to escape the chaos of their home country, but the transition was not easy. 
In Ecuador the family crammed into a small home where Cleiber shares one bedroom with his father, mother, sister, and grandmother.
As refugees from Venezuela, Cleiber's parents struggled to find stable jobs and earn money. For Cleiber, moving to a new country was difficult. Not only did he have to adjust to the new country and culture, his parents could not afford the school supplies or uniform that he needed to be able to go to school.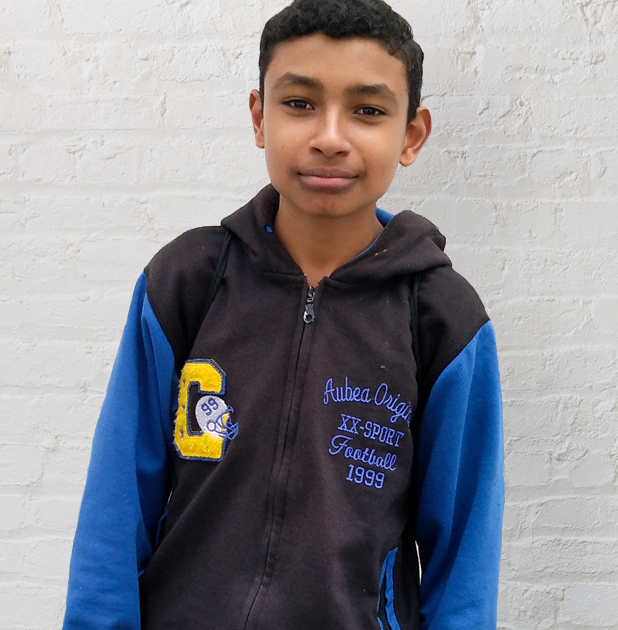 Like many nations in Latin America, and elsewhere in the world, the inability to afford basic items like school supplies and uniforms can create a barrier to education in Ecuador. Unable to go to school, children from impoverished families are often stuck in the same cycle of poverty as their parents because of their lack of education.
Thankfully, this would not be the case for Cleiber. Due in large part to the kindness and generosity of Cross International supporters, Cleiber was able to receive the school supplies and uniform he needed through Cross International's partner in Ecuador, Project Moises.
Cross International's compassionate friends continued to bless Cleiber. He eager attended Project Moises's Christmas lunch where he received the gift of a pair of pants, two shirts, a sweater, socks, shoes, and underwear! Not only that, Cleiber has been able to receive tutoring to help him catch up to his classmates.
"Thanks be to God I am much better!" Cleiber exclaimed. "Today we are Christians. I'm improving in my studies because I am receiving tutoring, they [Project Moises and Cross International] provide support for the school materials I need."
Thank you for giving this Venezuelan refugee the gift of hope and an education. Your generosity has the power to transform lives!
If you want to help other children like Cleiber, and support educational, nutritional, and spiritual formation programs, please visit this page.