Pemphero's uncle heard a loud truck passing through his village, blasting a radio commercial from a megaphone. This is a common practice in rural Malawi, where TVs are still considered a luxury. Today, the commercial announced corrective surgeries being available for disabled children. Pemphero's uncle looked down at his nephew's bowed right leg and wondered if perhaps there was hope for the young boy. 
Pemphero's affliction has been hard on him. For most of his childhood, he has only known loneliness.
Pemphero's sister had been kind enough to help. She and her husband took him in when others would not. But they also knew the likelihood that nothing would change being in another village. They tried to educate him and provide work, but the stigma against deformities and differences was too high. The community rejected him. There was only so much his loving siblings could do.
But that didn't stop them! They heard the commercial and sought corrective surgery for Pemphero. "God spoke to us in a loud way!" they said. After meeting with doctors at the clinic, Pemphero was admitted to the hospital. He was given the life-changing news that surgery and a frame on his right leg would correct it. He was a timid boy who had been through so much already and was on the verge of something amazing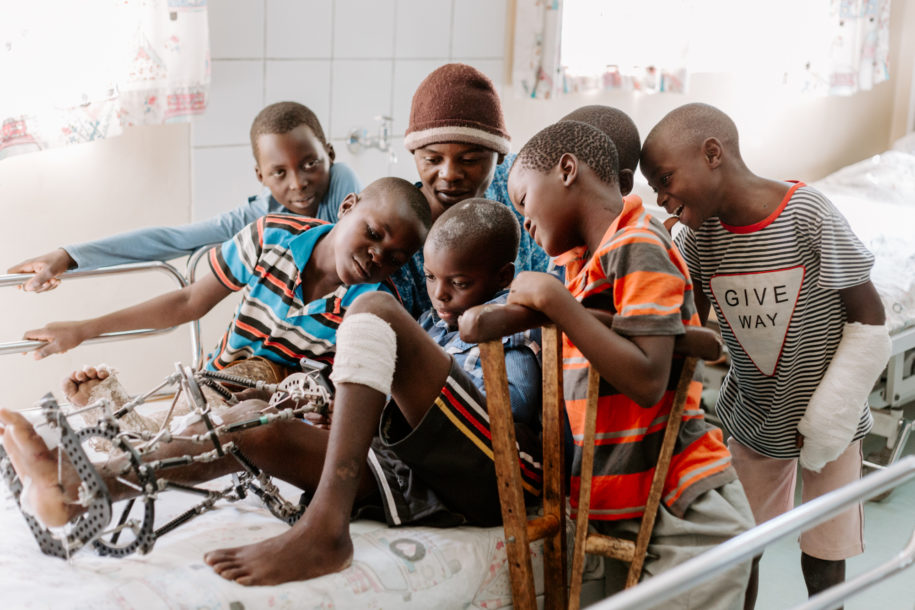 Never could his family imagine what would happen next, what joy would emerge from that somber little boy with the bowed leg.
What has happened is more than a feel-good story of a brave little boy enduring painful treatment in a hospital to get better. 
What has happened is a transformation of spirit – all made possible as a result of generous donors just like you.
With the help of Cross International and CURE Malawi, your gifts have helped Pemphero go from being spiritually disconnected and hopeless to becoming the funniest kid in the hospital! He pretends he's Batman in the X-ray room or Spiderman shooting webs from his hands to make the other children laugh. He thinks he's a superhero, because he is one.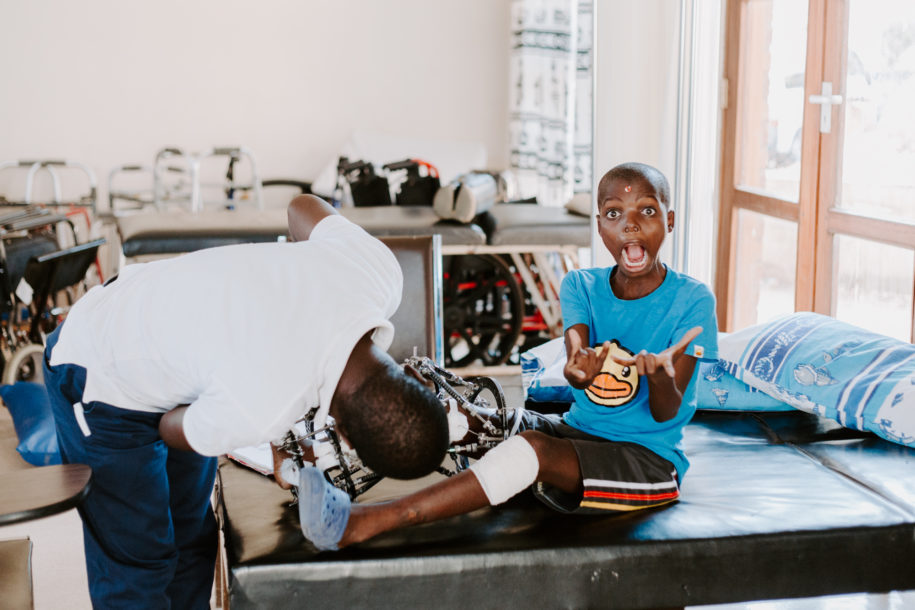 Pemphero has not only been able to grow in confidence but has literally been able to grow the bone that is necessary to move him beyond stigma into a life of opportunity – all thanks to someone with a loving heart like yours. His favorite memories at the hospital were in the playroom and at devotions, when everyone was praising God together, many with disabilities but no longer outcasts or forgotten.
His story is one of great personal triumph but impossible without donors like you. Each gift you give provides another disabled outcast child, wondering the dusty streets of their village alone, on opportunity at new life.
You can help transform the lives of other lonely and outcast children like Pemphero.