In Need of Medical Care in Malawi
Pemphero was born with a bowed right leg, which makes it very difficult for him to walk. Growing up with a disability in Africa was very difficult for Pemphero. His parents didn't know how to care for their disabled child and he was treated as an outcast. Pemphero suffered tremendous loneliness until his sister got married and she and her new husband invited him to come live with them. He was delighted that they were willing to care for him.
Blessings, Pemphero's brother-in-law, said, "I saw the need to educate him and find him treatment because nothing was being done." Sadly, this is often the case with those who need medical care in remote and impoverished areas of Africa. Patients suffering with treatable conditions often have no access to, or cannot afford, the care they need.
One day Blessings heard a radio commercial for Cross International partner CURE. "God spoke to us in a loud way," Blessings exclaimed.
Hope for Healing in Africa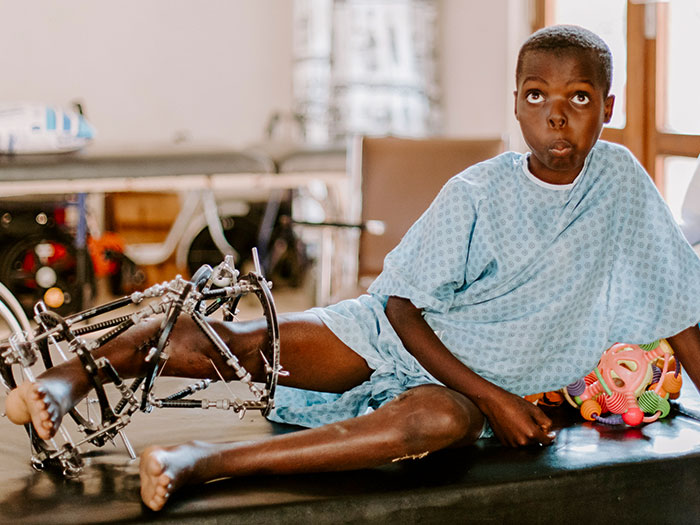 Cross International supporters like you made it possible for doctors at the CURE clinic to evaluate Pemphero. It was decided that his leg could be corrected by placing it in a frame. Pemphero was nervous, but excited at the possibility of finding healing.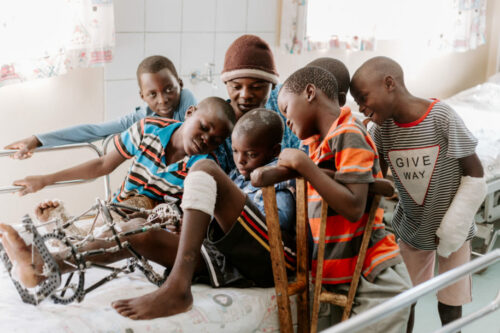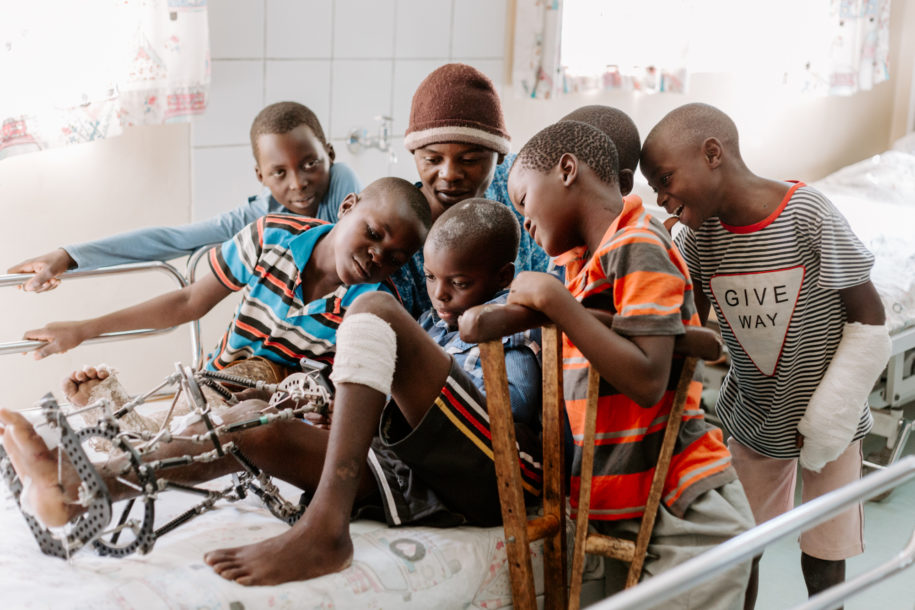 He was also encouraged at meeting other children with disabilities just like him!
Pemphero loves the CURE hospital, but he does not enjoy the frame turns. "It's painful, but I know tomorrow will be better," Pemphero said.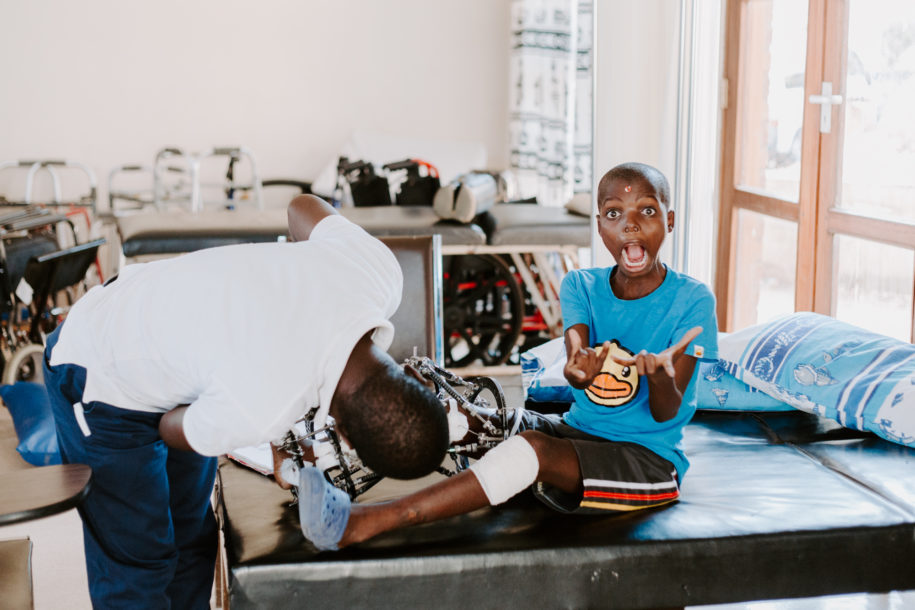 Thanks to Cross International's faithful friends, Pemphero was able to spend four months in the CURE hospital before finally being sent home with his leg frame. When the time comes he'll return to the hospital to have the frame removed. Please keep Pemphero in your prayers as he continues his journey towards healing!