Pursuing Her Dreams: A Young Mom Continues Her Education in Ecuador
Getting a quality education can be a challenge for many young people in the developing world. For 18-year-old Katya from Riobamba, Ecuador, becoming a mother made that challenge all the more daunting. Newly married and with a baby on the way, Katya and her husband moved to the city of Sangolqui in search of work. In Ecuador, and in many developing countries, it's all too common for young people like Katya and her husband to leave school early in order to find whatever work they can, foregoing the long-term benefits of completing their studies.
With the urgent needs of supporting her family and taking care of her five-month-old son, Katya wasn't sure how she would be able to continue her education and pursue her dream of becoming a nurse. Then she and her husband found Cross International partner New World Christian School. Thanks to the school's unique schedule, Katya is able to care for her baby during the day and attend classes at night. Katya's husband is also a student at New World Christian School and is able to continue his education while working to support their family.
New World Christian School was founded specifically to ensure that students like Katya and her husband don't have to drop out of school just to make ends meet. In addition to strong academics, the school also focuses on the Gospel and Biblical studies. And, with support from Cross International, New World Christian School holds weekly church services and offers Christian counsel for their students.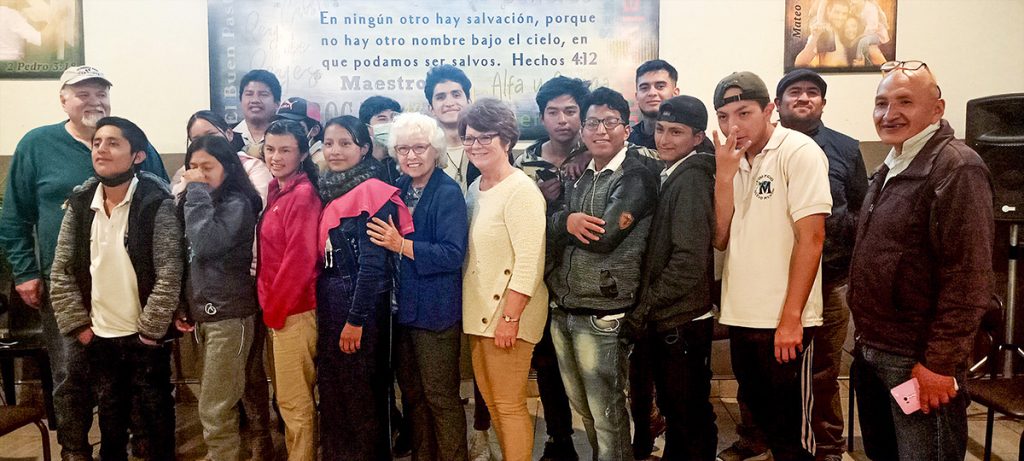 Thanks to Cross International and New World Christian School, Katya will soon finish her degree and she looks forward becoming a nurse one day. Without the kindness and compassion of generous Cross supporters like you, the future would not be nearly so bright for Katya and her young family. Thank you for making it possible for them to receive a quality, Christian education in Ecuador.