Removing Educational Barriers in the Dominican Republic
Elil felt ashamed because she couldn't read or write. Various factors had prevented her from attending school and obtaining these fundamental skills while growing up in the southeast Dominican Republic. Such circumstances are common in areas where poverty is prevalent. Nearly one in five people in Elil's home province of Barahona has never received any type of schooling.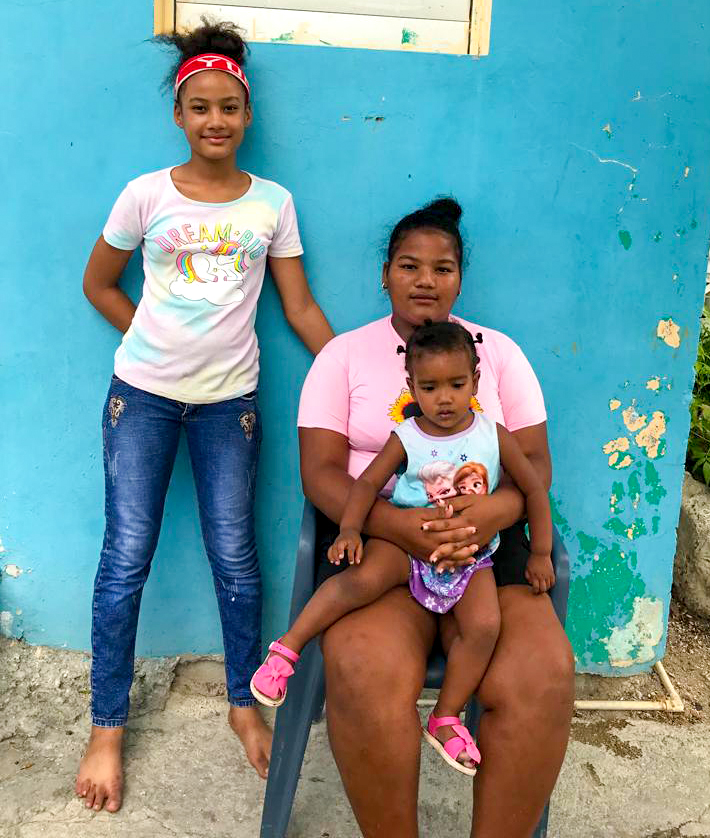 The situation was especially challenging for Elil, a teenage mother trying to provide for her little girl. Elil was determined to do whatever she could to ensure her daughter would not face similar limitations, but how? An unexpected answer came in the form of a literacy program run by one of Cross International's partner ministries, Alfalit.
Elil jumped at the opportunity to take courses without needing to cover the cost.
Through Alfalit she was finally given the chance to be a student, receiving the education she had desired for so long. As she studied, Elil was keenly aware that the valuable lessons she was absorbing could open doors for both her and her child.
With the help of Cross International friends like you, Alfalit offers courses including basic literacy, basic education, accelerated conversational English, and job skills training. More than 1,200 young adults and adults in the Dominican Republic are currently participating, and the overall impact extends far beyond. Alfalit seeks to reflect God's love and compassion and operates under the motto, "Literacy for All," emphasizing an "Each One Teaches One" approach in which all students are encouraged to share what they learn with someone else.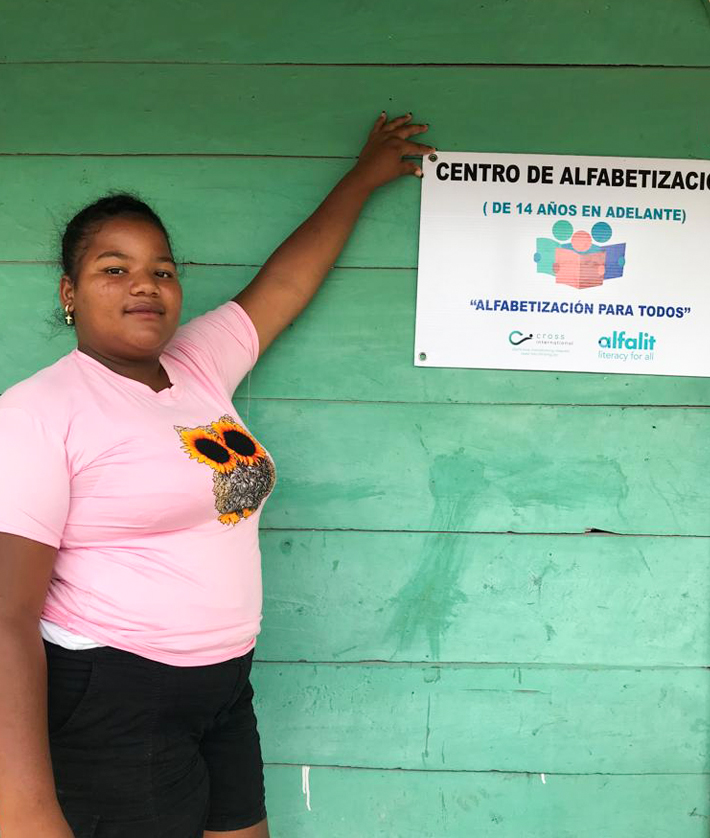 Local churches, schools, and community centers are used as literacy centers, and former Alfalit students are often among the teachers.
Seventeen-year-old Elil is excited to pass along her knowledge to her family and dreams of starting her own business someday. She puts it this way: "My life is so much better than before; an extraordinary change has happened…Thank you, Cross International, for giving me this opportunity." As a supporter of Cross International, you're expanding access to education, allowing Elil and so many others to take key steps toward reaching their God-given potential.